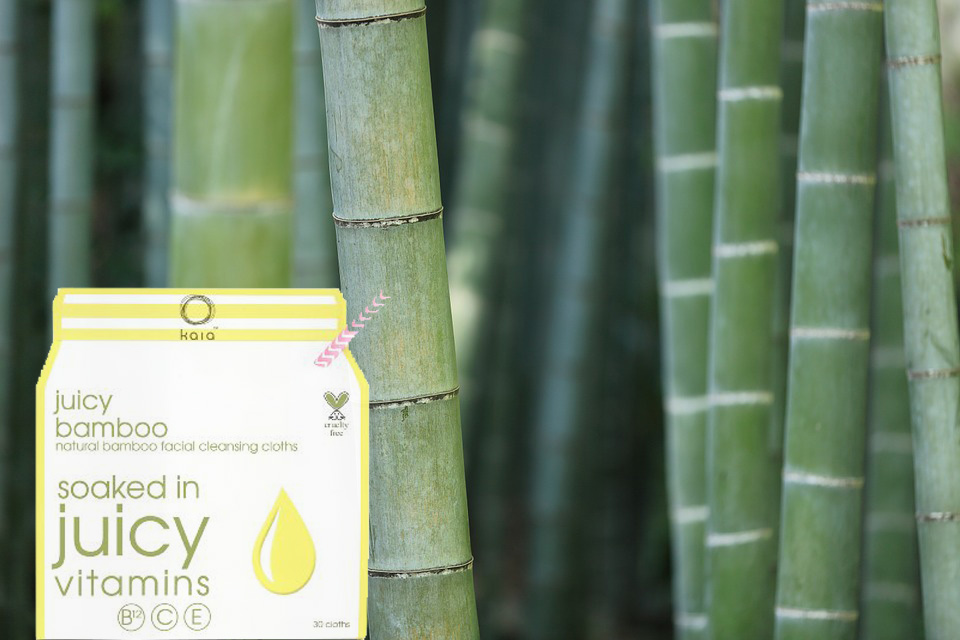 Rating 3/5
I was super excited to try the Kaia Naturals Juicy Bamboo Facial Cleansing Cloths. I've read rave reviews about them online and really liked the fact that they are cruelty free, 100% biodegradable, and infused with natural oils and vitamins. Also I have to mention that I'm totally in love with the packaging – it's absolutely adorable – other companies need to take some notes and up their game. Unfortunately, after trying the wipes I don't think I'll be repurchasing unless some improvements are made. Find out why below.
How do I use these wipes?
Cleansing wipes are very simple to use. Simply take one and glide against your skin to remove makeup, oil, and dirt built up throughout the day; repeat until face is clear of all traces of makeup. These are especially great when travelling or when you know you won't have access to your regular face cleansing supplies.
Here is a brief overview of the good and the bad in the Juicy Bamboo Cleansing Cloths.
The Good:
These wipes are cruelty free
Sulfate and paraban free
100% biodegradable
Infused with vitamins B12, C, and E
Will not make you break out
Do not leave unpleasant residue on skin
Vegan
The Bad
The smell. I could not get over it and found it extremely irritating. This would be the number one reason I would not repurchase these wipes. The other problem is that the wipes are fairly small compared to other similar products, so you will need at least two if you're wearing full face make up, and if you have eye makeup on you might need to bump that up to 4.
Price:
$14.00 – $22.00 for 30 wipes.
Are they worth the investment?
Depends. Great for those who want something that is vegan, environmentally friendly, or infused with vitamins. It's also a good choice for those who don't wear very much make up and would not need to use very many wipes at a time. Unfortunately – not the right choice for me or anyone who has a sensitivity to smell or likes to wear heavier makeup.
Did you try Kaia Naturals Juicy Bamboo Facial Cleansing Cloths? Disagree with our opinion? Let us know what you thought!