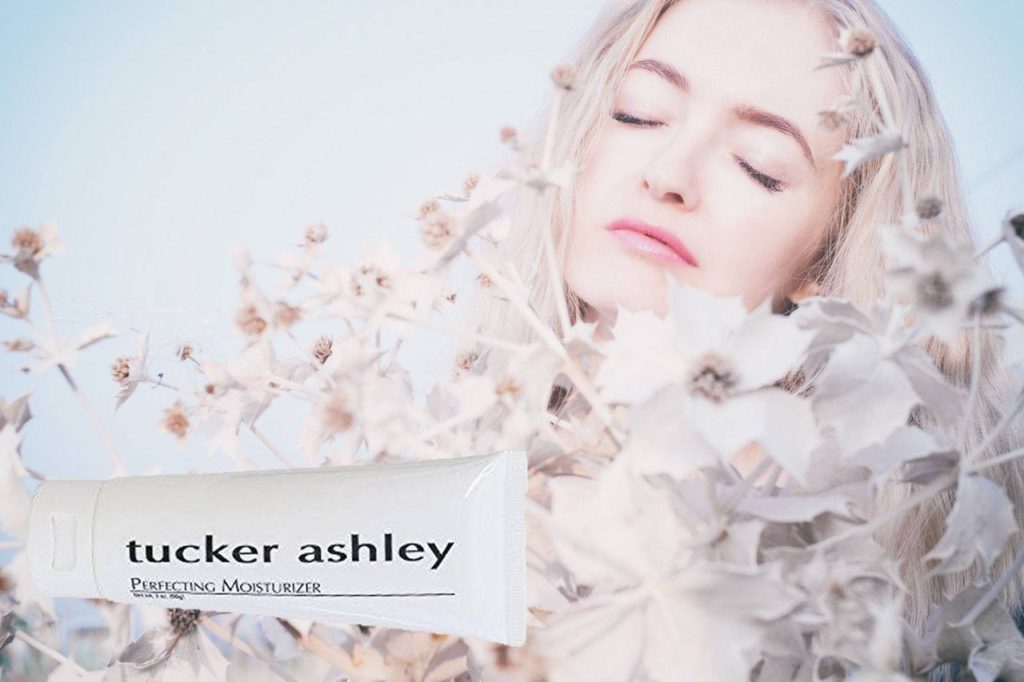 Rating 4.2/5
Don't let the packaging fool you – this moisturizer is good stuff – great stuff actually. I'm always a little hesitant trying new moisturizers for my face because if there's anything that is going to make me break out, it's that.
However, this moisturizer will not give you breakouts, even if you have oily skin.
The Tucker Ashley Perfecting Moisturizer is absolutely perfect for those who end up with a shiny t-zone by lunchtime or those with combination skin. It won't leave your face oily and absorbs almost instantly. That means this moisturizer won't clog your pores and cause acne. The best part? It's unscented – so those with sensitive skin will likely not run into any issues.
I didn't expect much before I tried it after receiving it in my ipsy bag but I am so happy it surpassed all my expectations. This product is ideal for those who find most moisturizers too oily or irritating due to chemicals and fragrances.
How to use it?
Apply this moisturizer all over your face both morning and night after washing your face. In the morning this will be your first step before priming and applying your makeup.
The look and feel:
This moisturizer has a medium thickness and is white in colour. It applies easily and smoothly onto your skin, absorbing almost instantly and leaving skin hydrated but not greasy.
The smell:
The Tucker Ashley Perfecting Moisturizer is unscented, making it perfect for those who are sensitive to smells or easily irritated by fragrances.
The price:
Ranges from $23.00-$37.00 for a 4 oz. tube.
How long will this product last?
Approximately 4-5 months with daily use.
Is it worth the investment?
Absolutely; especially for those with oily and combination skin. This moisturizer is affordable and good for those who are easily irritated by popular brands – try it out!
Have you tried the Tucker Ashley Perfecting Moisturizer? What did you think? Let us know.