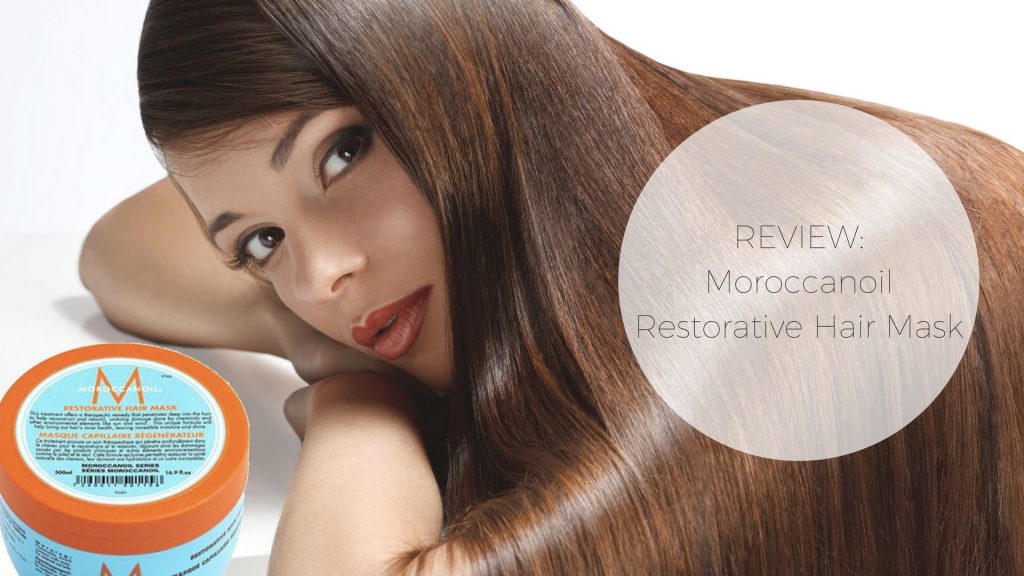 Rating 5/5
My hair was so dry, brittle, and damaged that at one point my hairdresser (who is also a friend) told me she would not dye my hair until I got the damage under control – she recommended I get a hair mask and use it religiously once or twice a week.
Having used Morrocanoil products before, I knew the brand was good. However being fairly unimpressed with the shampoo and conditioner I didn't really know what to expect from the Moroccanoil Restorative Hair Mask when I got it.
Let me tell you straight up – it blew me away.
Packed with argan oil, shea butter, and restorative proteins, I could feel the difference starting with the first use. My hair felt and looked healthier, smoother, and became a lot more manageable. I credit this product with helping me gain back control of my hair after damaging it by coloring it all colors of the rainbow, bleaching, and using an insane amount of heat products.
100% recommended if you have dry and damaged hair – it might just be your savior from having to chop it off.
How to use it:
Apply a generous amount of the treatment in your hair and comb through. Leave on for 10 minutes (or up to 15 if you want an extra deep treatment). Rinse thoroughly, and condition hair after treatment. I know conditioning your hair after a treatment might seem counterintuitive but it really helps seal all the good stuff in there.
Use once a week (I actually used it twice a week when my hair was at its most damaged), if hair health improves you can use it less frequently.
You can also watch the instructional video of using Morrocanoil below:
The look and feel:
Thick, yellow in tone and creamy.
The smell:
Smells great, sweet and a bit nutty – you'll get compliments.
The price:
Ranges between $30.00 and $40.00 for 8.45 oz.
How long does this product last?
Months! If used once a week – 5 months minimum, depending on hair length.
Is it worth the investment?
Yes! I cannot recommend this stuff enough! It is the saving grace of anyone with extremely damaged hair whether from coloring or from excessive heat. Your hair will look shiny, healthy, and smooth.
Have you tried the Moroccanoil Restorative Hair Mask? What did you think? Worth the hype?