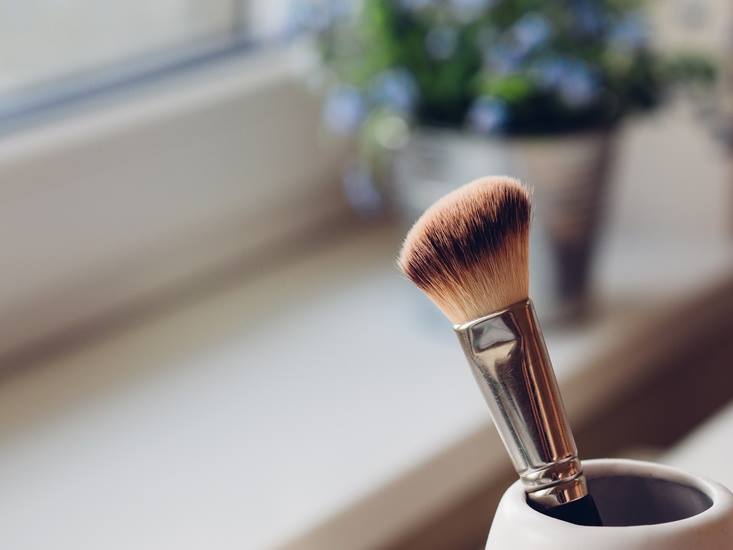 Why should I use primer? What does primer do? How do I use it? Answered!
The best way I've heard it said is that "primers do for your skin what lingerie does for your figure" (via Vogue). Meaning they conceal your imperfections, flatter you, and hold everything in place.
Before I started using primer I would look in the mirror mid-day to find that some of my foundation has mysteriously vanished off my face and my skin looked uneven, oily, and frankly just sad. After I discovered primer my skin would look nearly perfect by the time I got home after a long day and evening out.
Benefits of using primer:
Evens out your fine lines, making them virtually undetectable beneath your foundation
Hides your pores, making your skin look unbelievably smooth
Prevents oily skin (nobody wants a greasy face)
Creates a barrier between your foundation and skin (most primers have good stuff in them and wont clog your pores unlike certain foundations do)
Make your foundation actually stay on your face the entire day
Basically, primer creates the perfect, velvety smooth, base for you to apply your foundation on top of. You can also just use primer on its own to smooth out some imperfections without added color.
Is primer suitable for all skin types?
Absolutely all skin types can benefit from primer. There are hundreds of different primers out there, and there are many which are perfect for you. Many primers target specific problems you may have. There are hydrating primers for dry skin, mattifying primers for oily skin, redness-reducing primers for red or blemished skin, and countless more for other skin issues.
There are also primers that are suitable for all skin types – my personal favorite is this one.
How do you use primer?
Using primer is very, very simple. You start with your usual beauty routine. Mine begins by cleansing and toning my face and then applying moisturizer and sunscreen, yours may begin otherwise.
Next apply some primer to a brush or to your fingertips (a small amount will do – it should spread very easily) and spread a thin layer all over your face. Then, put on your usual foundation on top and voila!
NOTE: make sure you always apply primer after your moisturizer – it should be the very last step in your beauty routine before you apply foundation.
Trust me once you try it you won't be able to go without it. As celebrity makeup artist Napoleon Perdis says – not to prime is a crime!
Do you use primer? What's your favorite kind? Let us know below!