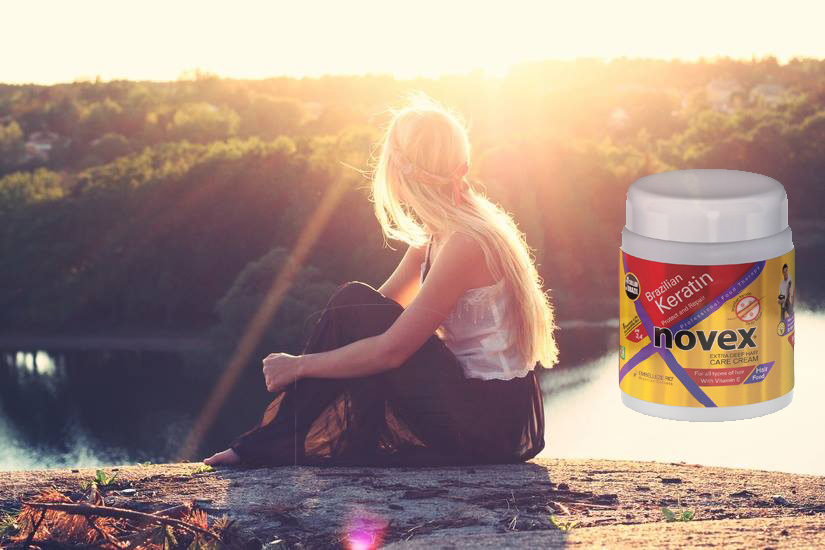 Rating 4.9/5
Okay – so I had really low expectations of this product. I first received it in my Ipsy bag and would have probably not purchased it on my own. My judgement was based on the very sketchy packaging it came in. But as they say – in this case you really shouldn't judge a book by its cover because this product is absolutely amazing!
As I mentioned before on this blog I have extremely damaged hair from years of going from dark brown, to red, to blonde, to purple and everything in between. I've also used excessive heat on my hair, so it's prone to breakage, dryness, and dullness. I'm always on the lookout for the best repairing and hydrating hair products.
This Novex care cream is phenomenal. My hair actually feels healthy when I use it, it becomes soft, hydrated, and manageable; I actually get compliments on it!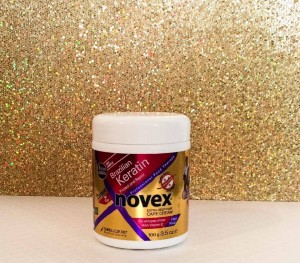 How to use it:
There are two ways to use this Care Cream.
As a conditioner every time you shower. After shampooing apply all over hair and leave in for about 5 minutes (while shaving, lathering up, etc.). Rinse out just as you would a regular conditioner
As a deep leave in treatment. After washing as usual with shampoo and conditioner, towel dry your hair and apply a thick layer of the Novex Keratin Care Cream all over your it. Leave in for 25 minutes and then rinse out. Your hair will feel absolutely amazing. Use 1-2 times a week.
The look and feel:
Medium bodied white cream. Penetrates deep into your hair.
The smell:
Sweet, light, and pleasant.
The price:
Ranges from $5.00 – $15.00, depending on size.
How long does this product last?
Anywhere from 1.5 months (for the 3.5 oz. size) to 7-8 months for the (for the 35.3 oz. size); depends on how often you wash your hair, it's length, and whether you are using this as a treatment or conditioner.
Is it worth the investment?
100% yes; especially if your hair is in some serious need of care and hydration. This product is absolutely amazing. Don't be fooled by the not-so-great packaging – I hated it too; the stuff inside is so so so worth it. Being as inexpensive as this product is, you really have nothing to lose! Thank me when you get compliments on your flawless hair.
Have you tried the Novex Brazilian Keratin Extra Deep Hair Care Cream? Did you love it or hate it? Let us know below!