Rating 3/5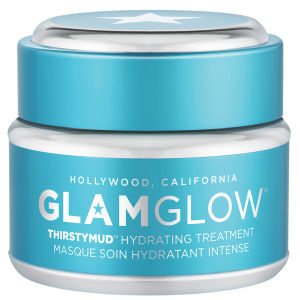 There's little I love more than having soft skin with a beautiful glow, this product promises to deliver those result, but not quite as well as I expected considering the rave reviews I've read. One thing I will give it is that it smells amazing – it's like coconut and heaven mixed in a jar. There are a couple downsides to this treatment – one of the most obvious ones is the price. The other is that the ginger root extract it contains can be irritating to certain skin types; this product made me break out (and not a lot of creams do), however others I know have used it without pimples in sight.
This product is better suited for those who need a really deep boost of hydration or have dry skin. If you have oily or very sensitive skin I would stay away, you may break out from this product like I did (I even tried to several times to make sure!).
Personally, I will not be purchasing again. I liked it, but it wasn't the right fit for my skin and I think there are better options out there for everyone.
How to use it:
There are two ways to use the GlamGlow ThirstyMud hydrating treatment.
After cleansing your face apply for 15-20 minutes and then wash off. Use 2-3 times a week. (NOTE: I do not recommend this method – the treatment will not have enough time to absorb into skin and will be pointless)
Apply to cleansed face/neck before bed and leave on overnight. The product will absorb and you will wake up with fresh, hydrated skin. Use 1-2 times a week.
The look and feel:
A medium bodied gel feel. Glides on face smoothly and a little goes a long way. Some people report a slight stinging sensation (I believe it's due to the abundance of ginger in the product) but I didn't experience it.
The smell:
Coconut and vanilla mixed with heaven? It's delicious! I borderline want to eat this cream. However the smell is very strong – if you are bothered by powerful scents you will not like this treatment.
The Price:
A 1.7 oz. jar will cost from $55.00-$80.00. A 0.5 oz. jar will cost from $18.00-$25.00
How long will this product last?
A 1.7 oz. jar should last about 3 months if you are using it 1-2 times a week and depending on whether or not you are covering your neck as well as face. You do not need a thick layer or a lot of product to cover your face.
Is it worth the investment?
Yes – if you have very dry skin, or want a hydration boost and don't mind splurging. No – if you have normal-oily skin, are sensitive to strong smells and ingredients, or are budget conscious; there are other products you can use that will go a longer way.
Have you tried the GlamGlow ThirsyMud Hydrating Treatment? Did you break out? What did you think?