Rating 4.7/5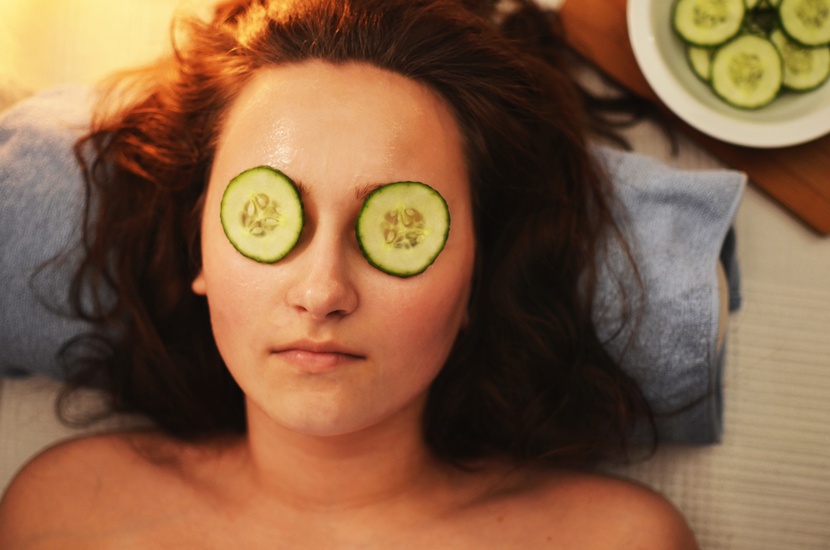 A mask with cucumber, papaya, chamomile, lemon, bilberry and aloe sure sounds great, and I have good news – it is!
If you have thirsty, dry, or irritated skin you will definitely want to get this mask. I first got this mask as a sample at Sephora and let me tell you  –  putting it on my face felt like my skin was literally drinking and becoming more refreshed by the second. I didn't even know how thirsty my face really was until I tried this mask.
This gel is an amazing addition to your beauty cabinet. After using this mask I looked fresh, my skin looked healthy and glowing, and felt soft as a baby's. It's definitely one of those products you can't wait to use again.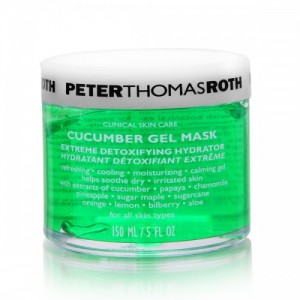 How to use it:
Cleanse your face and apply a layer of the gel all over.  Leave on for about 10 minutes and then rinse of gently with cool water. If you want an extra refreshing treatment keep the gel mask in the fridge for half an hour before using. Use once or twice a week to hydrate and soothe your skin.
The look and feel:
Light cool gel that glides on smoothly on your skin. It has a very soft refreshing fragrance – barely noticeable.
The price:
Ranges between $45.00 and $65.00 for 5 oz.
How long will this product last?
A standard 5 oz of the Peter Thomas Roth Cucumber Gel Mask should last you about 6 months. You should only be using this product once or twice a week and it doesn't take a lot to cover your whole face.
Is it worth the investment!
Yes. I stand by this product and recommend it to all – no matter your age or skin type. Who doesn't want to feel refreshed and have soothed soft skin?
Did you take my advice and try the Peter Thomas Roth Cucumber Gel Mask? Share your thoughts below!