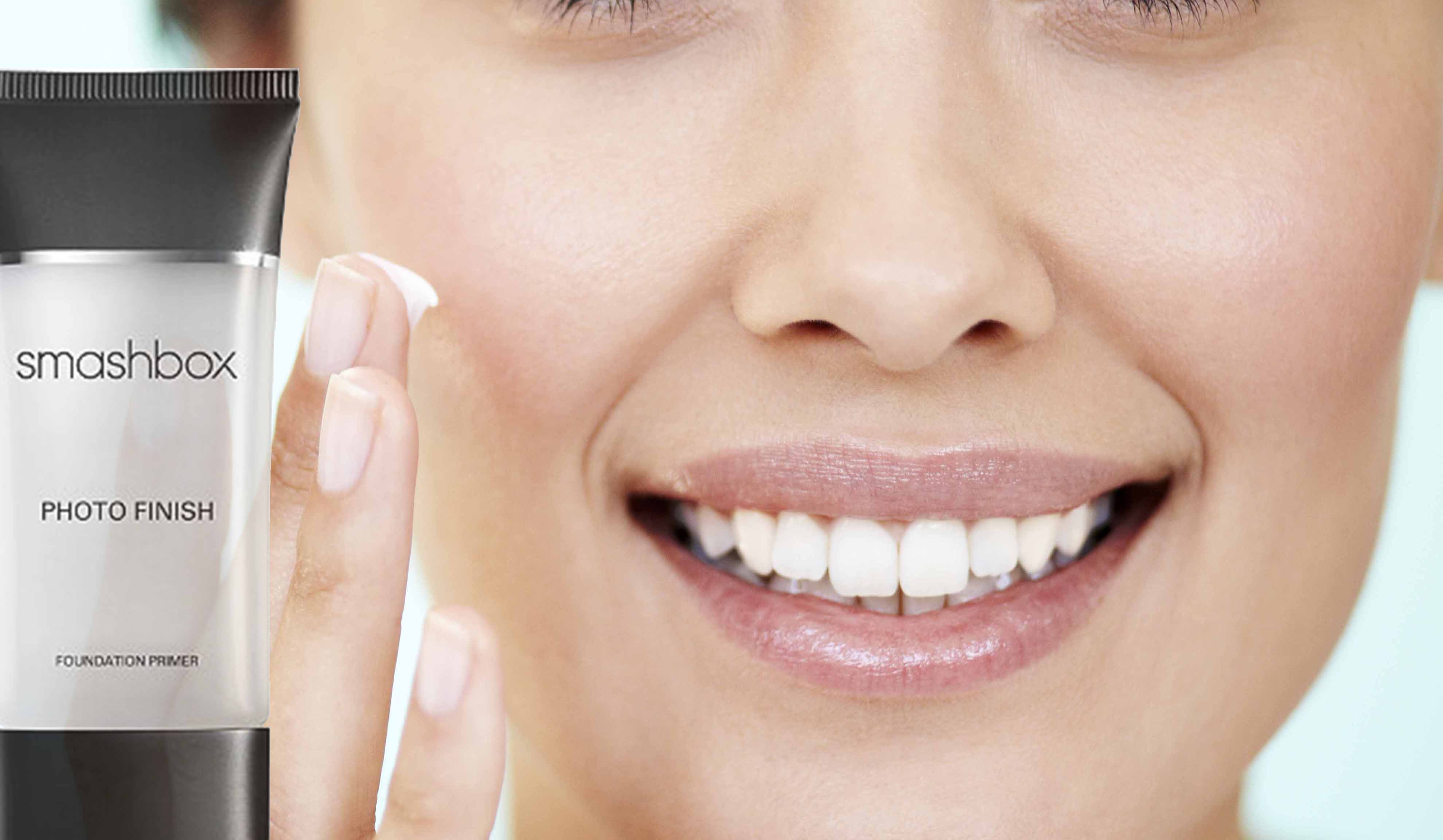 Rating: 4.3/5
I was late to the primer game. I never really understood what the big deal was. Granted – I had only tried a few primers at the time and they were all very ow quality. The Smashbox Photo Finish Foundation Primer is the product that completely changed my mind and reinvented my beauty routine.
This primer is perfect for people with any skin type and it doesn't matter how much make up you wear on a regular basis.
Why use primer?
Primer will help you out with a few things. First it will make your face smooth – evening out any lines or imperfections you may have and hiding your pores, making it the absolute perfect base for your foundation.
Next it will make your foundation last all day. It will save you from having that "oh my god" moment when you look in the mirror at 5 and realize all you make up melted off throughout your work day. For more about using primer click here.
How to use it:
Apply after your moisturizer/sunscreen. Use your fingers to put a thin layer of primer all over your face, and then apply your foundation on top of it (doesn't matter if it is liquid or powder).
The look and feel:
This primer feels absolutely amazing on your skin. The first time I tried it I told my friends my skin felt as smooth as a pearl – seriously. It's medium in thickness and has a soft velvety texture that glides on easily (and it won't clog your pores – its oil free!). The color is clear.
The price:
Ranges from $50.00 – $60.00 for a 1.7 oz. container (it's huge!). A standard 1 oz. tube will cost you from $40.00-$46.00. A 0.5 oz. travel size tube will go anywhere from $15.00-$22.00.
Keep in mind: This will save you money on make-up – you will virtually never have to reapply your foundation throughout the day.
How long will this product last?
Depending on the size you purchase many, many months; up to 7.
Is it worth the investment?
Definitely worth buying. Your skin will look smoother and more radiant. Your makeup will stay on longer. You will look flawless in pictures. I promise – this is so worth the cash you drop for it. This product has been around for years and continues to be a top choice – there's a reason for that.
Have you used the Smashbox Photo Finish Foundation Primer? What did you think of it? Tell us your thoughts below.